10 steps to the best LMS platform and getting the most out of it for your business
If you are looking for the best LMS platform for your business, you are already in the growth mindset required to make a success of everything. And by everything that means helping everyone in your team to get everything they need from your learning management platform.
But just to clarify, especially for those of you who are new to LMS platforms or considering investing in a system for the first time, let's quickly go through what we are dealing with.
What is an LMS platform and why would my organisation need it?
An LMS or learning management system (sometimes referred to as a platform) is a platform that hosts educational courses, staff training or programmes which are delivered online. It can be formed from a variety of content types, such as video, documents and courses. Likewise, it can take a variety of forms including instructor-led learning, independent,
notes-based learning and discussion boards.
If an instructor or facilitator is involved there is a lot they can do within the LMS. Not only can they create content within the LMS, but they can also manage and invite students, track and assess their progress and provide feedback via a dashboard.
For organisations who want to grow through both keeping their teams up to speed and always progressing, an LMS is an invaluable tool.
But how, whether you want to improve your existing LMS or you are in the market for a brand-new system, can you get the very best out of your LMS?
Choose the right kind of LMS platform.
Choosing the right kind of LMS platform for your organisation can depend on a lot of factors, including where you are in your training journey, how quickly you need to get set up, budget and resource available.
Let's talk about the two main types of Learning Management Systems.
Firstly, you could opt for a cloud-based LMS, where your LMS is hosted on the internet rather than from a local server. Your Learning Management System provider can manage everything for you, such as maintenance and storage, and it can often be a cheaper option than a hosted LMS.
Which brings me onto the hosted LMS option where your organisation is responsible for everything to do with it. This option, whilst it feels like you have more control over everything, can be more involved in terms of what you need to consider, such as data storage, GDPR, privacy and maintenance. Hosting the LMS yourself can also have hidden costs, so may be for more established, larger organisations already hosting a range of different platforms. Alternatively, cloud-based LMS platforms might be more suited to companies wanting flexibility and ease.
The LMS you choose can impact how you teach online learning and, ultimately, it is all about what suits your organisation best.
Define your business needs.
Think about your 'Why?'. Why are you considering investing in a new LMS or improving your existing system? What are your business objectives? Talk to your board, your heads of departments and align yourself to the strategic objectives of the business. This way you can then align your organisation's learning objectives with your corporate goals for a solid strategy that not only delivers on everyone's expectations, but also gets the most value out of your LMS.
Be specific – assess each team's learning objectives.
We all know everyone's different. But don't forget that different teams within your organisation have varying needs, especially training and development needs, at varying stages. So define each team's learning objectives and ideal short-term, mid-term and
long-term goals. Keep track of those objectives regularly to get the most out of your LMS platform.
Get your brand ducks in a row.
Your objective is to get people successfully learning what they need to progress. Learner adoption is key – and key to that is configuration. When online, users prefer to navigate websites and online platforms which are easier on the eye; consistently styled and branded with minimal visual surprise. So why should your LMS be any different? Configure your LMS with your organisation's branding and it will make all the difference to engagement with the training process; homepages, domain names, branding and colour palettes that your colleagues are already invested in make for much more effective engagement with learners.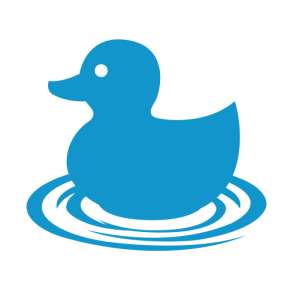 Integrate your LMS with existing systems.
So, your team is probably already using a variety of platforms to communicate, collaborate and co-produce. With Dynamic, integrating your LMS with HR systems is key to automatically keeping an up-to-date list of users, and gaining better value from your platform. Naturally, the increased productivity gained from a robust and functional integration of your LMS leads to time and cost savings, as well as helping individuals and teams achieve their goals. And what organisation doesn't want to save time, money and stress!
Ensure that your team is in the know.
So, do you want to get the most value out of your LMS platform? Then make sure that your colleagues are fully aware of and using the diverse feature set that your LMS offers. Here, at Dynamic, we are experts in creating LMS platforms with state-of-the-art features, which all vary uniquely depending on our clients' needs.
They help enormously in making what you want to communicate far more engaging, but you won't get the value from your LMS if your audience isn't aware of its capabilities. That's why, at Dynamic, we will offer full training to account admins, so you can support employees and ensure that all staff are getting the best out of your LMS platform.
We all consume information in ways that suit us. Some of us prefer to keep everything on our mobile phones, some the larger format of a tablet and others, desktop computers. In fact, some people choose to digest certain content on one device and then they will switch to another device for other content, simply because of the way it is delivered, or even what time of day it is.
As the learning provider, your aim is to make your LMS content as engaging as possible. That's why it is imperative to provide your team access to your LMS content from any device of their choosing whenever they need to access it. Further to that, your LMS platform should employ responsive design, so it works seamlessly with the device that your learners are using at that time.
Keeping track of how your team is using the LMS platform, progressing with their learning objectives and identifying where they need help can be the difference between success and failure for your learning strategy.
With Dynamic's unique manager dashboard you can see all the key metrics for your LMS at a glance.
You can automatically schedule reports to ensure that detailed course progress updates are shared at both team and user level. We also offer reports on specific content, such as certain questions and answers, to help all staff get the best results from each course.
A good feedback loop is essential to not only the performance of your LMS platform, but also to the success of your team. That's why, at Dynamic, we provide an industry-leading 360° performance review platform directly in the LMS. You no longer need to struggle with multiple systems to track your team's performance as well the huge costs that can go with them.
By integrating the feedback and review system into the LMS, you can generate learning plans directly from your 360° performance reviews.
Which all leads to even more engagement and LMS success in the future. Win, win!
Stay focussed on what's important.
After all the chat about the perfect LMS platform and how it can be improved to work best for your organisation, don't forget the most important thing – your people. Avoid the pitfall of focussing your training on the actual LMS tool and remember, your training should always be delivered with your learners in mind. So here at Dynamic, while we are more than capable of incorporating the very latest technology into your LMS platform, we won't do it without very good reason. So always keep your team in mind; will they respond better to a simple quiz? Would interactive video be more engaging? And what information do you and your learners really need to know from your platform?
Think back to the points earlier and remind yourself – what does your organisation need to achieve?
Take one or two of the points above and you will already make good progress on creating a better LMS platform for your organisation. Incorporate a few more and we think you will be flying in terms of growing your team – and your business.
The best LMS systems provide an incredibly valuable tool for organisations to achieve not just the desired training and development outcomes, but tangible pathways to growth. To get the most value out of your LMS platform, we are more than happy to help.
Need some more help getting the most out of your LMS?
If you would like to know more about any of the above points or you have a specific question about creating the best LMS platform for you, we are always happy to help.