Our thoughts, stories and ideas.

The top elearning authoring tools
Technologies are changing the way we deliver elearning. Authoring tools have become the number one solution for quickly producing high-quality digital learning and have opened the door to more content creators than ever before. Here at Dynamic, we use a range of authoring tools and knowing which one is best for each situation is vital. If you don't have much experience with authoring tools, how would you decide which tool is the best to use?
What is an authoring tool?
An authoring tool is an application that allows you to create digital learning content using a combination of text, images, video, animation and audio. Authoring tools enable you to build the content in a way that's interactive, to ensure that the digital learning is as user-friendly and interesting as possible. The content can then be exported out into several different formats depending on how it's going to be used. Commonly, in a commercial setting, this is in a trackable format such as AICC, SCORM or xAPI, for hosting on a platform such as an LMS, LRS or LXP.
There are many different types of authoring tools to choose from and a number of factors you need to consider. Let's take a closer look.
Factors to consider when choosing an authoring tool
Before deciding on which authoring tool you want to use, it's important to outline the key requirements for your learning content. Here are a few things to consider:
Type of training. Outline what sort of elearning you'd like to provide, e.g. quizzes, video, scenarios, simulation. How will your learners access the elearning – through a learning management system (LMS) such as the dynamicLMS, or via a website, intranet or an app?
Access. Which primary devices will the elearning be viewed on? Where will the learning commonly take place? Is there a range of screen sizes? Does it need to be highly responsive?
Collaboration. Will more than one person, team or party be developing the elearning? Will a cloud-based or desktop-based solution be more appropriate?
Accessibility. Does your elearning solution need to comply with any specific internal or external accessibility standards? Can your planned interactions be made to support different accessibility requirements? Is an accessible alternative an option?
Skill. Do you have experience using authoring tools to develop digital learning? Are you happy building interactions from scratch or do you need more guidance? Would you benefit from getting the involvement of a designer?
Budget. What is your budget? Research the price of each authoring tool and take advantage of the free trials. Many authoring tools now operate on a monthly or annual subscription model.
There are plenty more factors to consider but having an in-depth plan for your elearning module will help to answer these questions and help you decide which tool to use.
Remember, the quality of any elearning module depends not just on the developer's skills and experience with the authoring tool used, but also with many other factors, such as the content of the course, the instructional design and the quality of any external assets being used such as videos.
So, which authoring tools do we use?
Here at Dynamic, we make use of many authoring tools, as well as custom building our own solutions. Below are the five most popular tools amongst our developers:
Articulate Storyline 360
Articulate Rise
Gomo
Evolve
Adobe Captivate
Let's take a look at the five elearning tools mentioned above and compare each tool based on the quality of output and the general pros and cons.
Articulate is a well-known name in the elearning industry and provides a number of authoring tools. Let's focus on Storyline first. The first version of Storyline was released in May 2012, so it's been in development for far longer than some of the other authoring tools available.
This tool provides a simple and clean interface, which is similar to PowerPoint, but includes some powerful features that help create a high-quality and user-friendly learning module.
It's worth noting that Articulate has two options for Storyline; an Articulate 360 subscription or a one-off purchase of Storyline 3. The 360 subscription comes with more features and regular updates, but it's worth comparing each option before deciding which one works best for you. The website includes a helpful comparison chart.
A key element of Storyline authoring is that it's a slide-based tool with fixed dimensions, rather than authoring responsive content like some of the other authoring tools. This makes it more suitable for some types of elearning and less suitable for others.
As with many authoring tools, Storyline has some standout features that will be particularly useful in specific cases, such as translation options and screen recording capabilities.
The quality of output
If you're quite experienced, you can make use of the advanced features, such as triggers, variables, layers and object states. These features open up many possibilities and no coding is required. However, if you have coding experience, you can add JavaScript to really push the boundaries. All of these features enable you to create more bespoke modules that are generally more interactive and creative.
However, if you're less experienced, Storyline 360 has many built-in interaction templates, such as hotspots, free-form questions, tabs, etc. These allow you to build simple interactions very quickly, but the downside is they're less customisable and not as polished as a custom-built version. It also contains a built-in player with navigation functionality, such as menus and timelines, although this can be disabled if you want to tailor all aspects of your course.
At Dynamic, we often add custom elements to Storyline courses by further editing the published output, so that we can really customise our courses as far as possible.
Ability to create basic and advanced interactions.
Good flexibility and control, so that you can create bespoke modules.
The interface is similar to PowerPoint but has more opportunities for customising content.
Not mobile responsive.
Fewer opportunities for collaboration.
Rise is an easy web-based tool that enables you to create simple courses through the use of pre-built interactions and 'blocks'. Rise primarily focuses on responsiveness so if you're needing your course to be easily available on every device, this authoring tool would be a good choice.
Rise is cloud based, so all your content is saved on Articulate's servers, making it editable by multiple people from any location.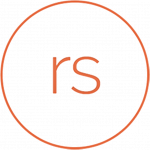 The quality of output
Rise is a very easy authoring tool to use. The interface is clean, modern and intuitive – it provides pre-built interactions, such as accordions, sorting activities, timelines, flashcards and many more. This makes it easy for inexperienced users to build interactive learning content that looks good and is also highly responsive with every device.
While this is a major strength to Rise, it does limit the creativity and customisation of the course. For example, you're able to choose your colours and fonts, but other than that, everything else is generic. This makes the tool less flexible, meaning that courses and interactions could become repetitive.
Therefore, if you're looking for something a bit more innovative, this authoring tool may not be the best for you.
At Dynamic, we create any particularly complex, bespoke interactions externally and then import them into Rise as web content, which is not straightforward without web development experience.
Very easy and quick to use.
Has an intuitive interface with many pre-built interactions.
Cloud-based tool, so it's easy to update and collaborate.
Highly responsive with all devices.
Content is not customisable, so courses can look generic.
Can't create advanced interactions.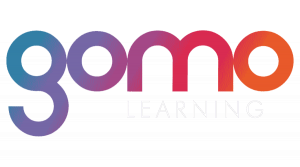 Gomo is another web-based authoring tool that is simple and easy to use. It's a tool that is recommended for beginners or subject matter experts who are wanting their content to be mobile responsive. It has an easy-to-use interface that uses a drag and drop style, but it does come with limitations in terms of customisation and functionality.
The quality of output
Gomo comes with a range of interactions and assets, such as carousels, hotspots, quizzes, etc. that are simple to add and look good. However, the interface is quite restrictive, so the interactions can only sit in up to four columns which can limit your design choices.
Gomo also has a number of themes to choose from – you can tweak them to fit your designs but you can't customise them completely. If you want to create a theme from scratch, this does involve more skill, but again, you can only customise it to a certain point, i.e. changing fonts, colours, backgrounds – all other assets, such as the in-built interactions, are generic.
Although the interface is less intuitive than other authoring tools, this is a good option for beginners who want to collaborate with others to build their elearning solution. This tool is likely to be frustrating for highly skilled developers due to the lack of flexibility with design.
Easy and quick content that is responsive.
Cloud-based tool, so it's easy to collaborate.
Has a good range of assets and themes.
Content is not fully customisable, so courses can look generic.
Restrictions with the course structure and layout.
Interface is less intuitive than other tools.
Evolve is another online authoring tool that creates intuitive learning content in a quick and easy way. The tool is HTML5 based, so it's a good authoring tool if you want your courses to be responsive and used on any device or platform.
The quality of output
Evolve is a great tool to use if you want to build simple learning content quickly and with ease. The tool uses 'components' which are assets, such as drag and drops, text and flip cards. The components are all responsive so they can work well on any device. However, the tool uses a two-column structure which can limit creativity.
It has several themes to choose from and if you want a more creative looking course, you can also spend time creating your own theme from scratch to suit your design requirements. Like the other online authoring tools, Evolve does have some limitations with customisation, however, I do think you're able to do more within this tool than with Gomo or Rise.
For the majority of the interactive components, you can't customise the functionality, but you can change the colours, icons, text and size. You can also add extensions to your courses, which add advanced features and makes the content more bespoke.
With quite a complex interface, Evolve can be quite daunting at first for a beginner.
Good set of interactions and components.
A reasonable amount of customisation.
Easy and simple to use.
Good for collaboration.
A lot of settings and extensions which could be quite daunting.
Some of the components lack flexibility.
Captivate is a big name in the elearning industry. First released in 2004, it's one of the longest standing authoring tools still available. It's a desktop application that enables you to develop complex interactive courses. However, it's quite an advanced authoring tool with a steeper learning curve to the others we've mentioned.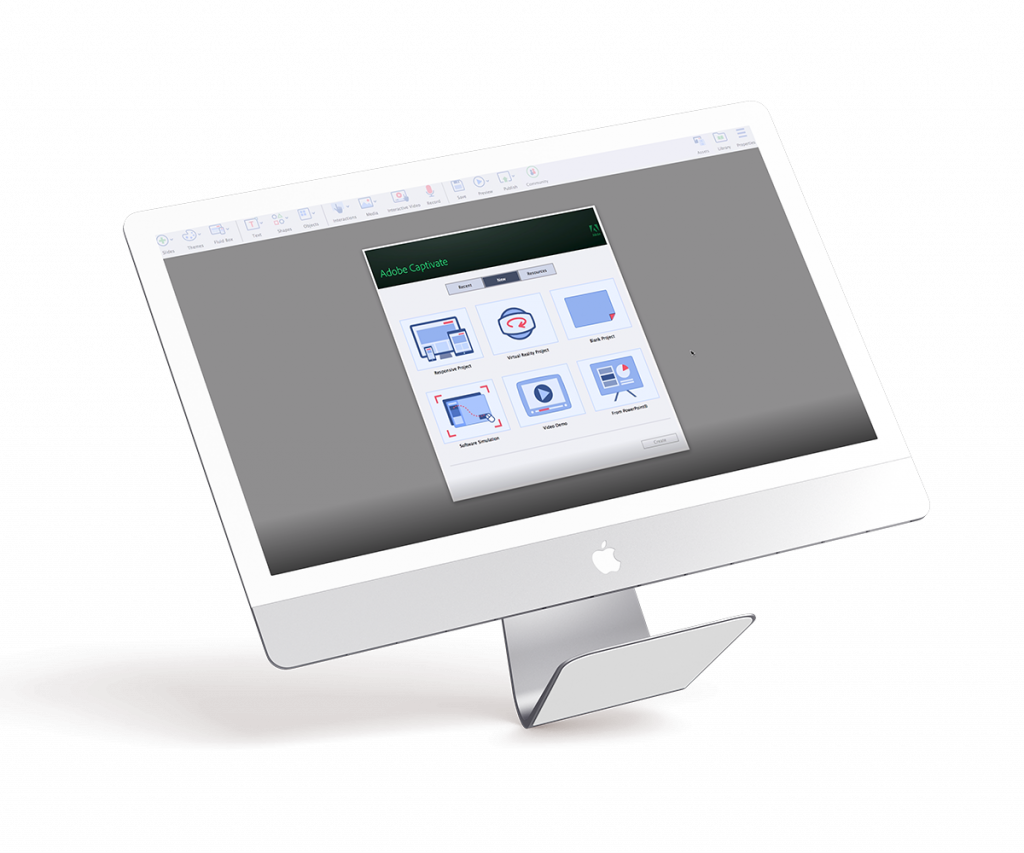 The quality of output 
Captivate is a flexible tool that allows you to create slick-looking courses by customising the themes available in the app. The themes are very similar to PowerPoint and allow you to change the colour palettes and fonts and edit the master slides.
Captivate works in a similar way to Storyline 360 (although with options to make things a bit more responsive), by combining triggers and variables to create complex interactions. This allows an experienced user to create a high-quality experience that some of the other authoring tools can't provide.
Captivate also has a broad feature list, with some fairly unique functionality we like, such as geo-location options.
It's worth noting that Captivate is not truly mobile responsive. The ability to creative responsive designs for multiple devices has improved but there are still limitations. It's also not as collaborative as other authoring tools. Being a desktop-based tool, it makes sharing and reviewing a module more complex and time consuming.
Finally, there have been reports from some users that they have found it more challenging to produce aesthetically pleasing content quickly in Captivate than in some of the other tools listed.
Complex and advanced interactions can be made.
Good amount of customisation.
Limitations with collaboration.
Can take a long time to learn.
Not as responsive as other tools.
Many of the authoring tools outlined have overlapping functionality and features. Choosing the right one for you will come down to your requirements, such as budget, skill and type of learning.
It's worth noting that there are many other authoring tools that we've used (i.e. Adapt, Lectora, Elucidat, etc.) and we're always researching new and upcoming authoring tools for future use.
If you'd like help with selecting which authoring tool to use, get in touch with our team today.