What features should you expect from an LMS platform?
You often find people fall into two camps when they're looking for a Learning Management System. You might be the first kind: new to the game, and a little in awe of the sheer number of features thrown at you. Obviously, a rich feature set is a great thing, but it can be a little overwhelming. How do you know what your colleagues will actually benefit from?
The second group: the chronically underwhelmed. You've used Learning Management Systems before, and found the promises about features, flexibility and miraculously making your life easier to be a little lacking. Buzzwords bounce off you and you just want something that does what it says. And, ideally, something actually useful.
One thing both groups have in common – you've got a lot of people to make happy and they're all asking for different things. Whether you're delivering corporate training, college courses, or anything else where you have to engage and educate, it's going to save you plenty of headaches if you know every box is ticked before you roll out. So here's a quick breakdown of the most in-demand Learning Management System features.
At the risk of seeming immodest, you're going to find all of these in the dynamicLMS, but that's no accident. We've spent a long time listening to learning technologists, IT teams and teachers to make sure that we're building the LMS platform they actually want.
Here's a breakdown of the features you should be keeping an eye out for as a given.
There are quality of life features that will make your colleagues weep with joy, and we'll get to those. But first, the things you really shouldn't be without:
You don't know how your organisation is going to change, but make sure that your LMS flexes with you. That way, you're not stretching a small system beyond its performance or being trapped into buying expensive bulk licences that you'll never need.
You might want to host your Learning Management System on your own existing hardware or choose a hosted SaaS option with secure storage and easy roll out. A cloud-based future may seem inevitable, but for now having the choice is key.
This may seem a no-brainer, but a surprising number of products are allowed to stagnate. With learning methodologies and new tools popping up all the time, having an LMS with regular upgrades and new features included is a must.
Good support is worth its weight in gold. Unfortunately, some vendors take that literally with stingy support credits. Look for an unlimited support service actively staffed by clever developers, who won't be watching the meter instead of fixing your problem *Cough*.
The real 'quality of life' LMS features.
The above should be expected. Your bare minimum. But now you'll find some of the things learning technologists, teachers and admins actually cried out for.
Continuing Professional Development is about more than just learning – you need a clear record of hours completed and relevant achievements for submission to professional bodies. A modern LMS should have the ability to not only monitor and log the progress of your colleagues but produce convenient reports as and when you need them.
When it comes to conducting the most accurate, transparent and fair personnel reviews, life's much easier with a management system that can handle the process for you. It definitely doesn't hurt if you can completely customise the appraisal based on your organisation's needs, either.
You might find some solutions charge more for this crucial HR functionality, but you might just find it included as standard in more forward-thinking solutions.
Training needs assessment.
You're going to be educating people who operate at all different levels. To make sure that you're offering them the very best opportunity — and making the most of their existing skills — you need to get the ball rolling with an easy-to-implement training needs assessment. It'll ensure that each participant gets to focus on the areas that need the most work, and you get the best results possible.
Real Learning Management System intelligence is a godsend. You can track engagement to find out which parts of your course are working – or aren't. Is your bespoke video content landing? Are your podcasts and quizzes grabbing attention? Your LMS should tell you in detailed, customisable reports.
To help with this we have a great feature called the Manager Dashboard. This allows you to display all the content the user requires on one page. You can customise which blocks are visible and how they look on the page. This is especially useful if you want to give the user a customised approach and keep the dashboard updated as time goes on and new courses become available.
You can also identify those who might need intervention or a 1:1, whether they're learners or staff. This is the oversight you need to get the most from your courses and do everyone justice.
An effective education environment has a lot of moving parts, and it's crucial to make sure that everybody involved is happy, enabled and getting the attention they need.
With dynamicLMS's 360° feedback, your people can be reviewed by everyone who comes into contact with them, to provide a comprehensive performance picture. Their managers, colleagues and direct reports can quickly and easily feed back — even external partners when necessary. It's a powerful tool to make your appraisal process easier and more accurate than ever, and you'll find it as standard in the dynamicsLMS.
Effective education is a two-way street and improving your offering means reacting to real human opinions. Find out what your users think works for them, and your courses will get better and better. Whatever the module or course component, both educators and learners can directly let you know how their experience was, and data built from human experience is the cornerstone of a programme that just gets better year after year.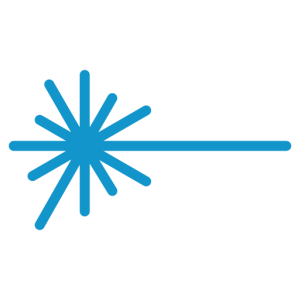 Laser-focused group administration.
Managing groups has historically been a bit of a nightmare in Learning Management System features. For years, platforms promised the ability to easily target communications, content and assessments to as many groups as you needed. It just never seemed to work.
Now, you should absolutely expect to have the finest control in talking to, testing and engaging as many segments as you need to. It may seem like common sense but speak to your teaching teams and they'll let you know that there's been room for improvement for far too long, until the likes of the dynamicLMS came along.
Easy, engaging content creation.
Your educators need flexible, easy-to-use tools to create rich HTML5 online resources, quizzes, games, collaboration exercises and more — all compatible with any device with a proven opensource framework. If you're a fan of H5P, you'll be thrilled to know we support it as standard.
Your LMS platform may vary.
We've been lucky enough to speak to countless educators and technologists about the features they want, and we're confident we've built something that genuinely makes everyone happy. But every team is different, so if you're not sure that something's possible — in the dynamicLMS or at all — why not have us work it out for you?
We're all here for the same reason: to offer the best education environment for your learners and educators.
How could the most creative elearning team in the world help you? Get in touch to talk through the challenges you have and how we can help. Send us a message and someone will call you back.