Working in collaboration with Balfour Beatty UK, Dynamic developed a unique online learning experience for 3,500 project and site team staff, to provide essential upskilling on the requirements of the 2015 Construction Design and Management (CDM) Regulations, which are a key legal requirement for the construction industry.
Our challenge was to deliver an engaging eLearning module that held the learner's attention whilst introducing several technical and somewhat dry topics which covered the key legislation and requirements. What was traditionally delivered in a day's classroom face to face session needed to be presented in a ninety-minute module with assessment.
HSE Compliance Manager, Balfour Beatty Rail
Creating a bespoke training package that could be adapted to suit such a diverse workforce was no mean feat – however through relentless collaboration with our stakeholders and the Dynamic team, we were able to deliver a training solution that offered a really unique and engaging learning experience for our people.
It has been a real pleasure working with the team to deliver this critical training across our business.
We designed and developed an online learning resource delivered via the Balfour Beatty Academy LMS, also developed by Dynamic, which featured a number of video buddies and voice overs, presenting content made up of bespoke motion graphics, illustrations and videos. 
The training has been designed to meet the following aspirations:
An interactive platform that fully engaged the users and promoted learning.
A solution that was future-proof that could be updated.
Be accessible for delegates to attend and digest at their own pace and convenience.
The completion of the training could be monitored by the management team.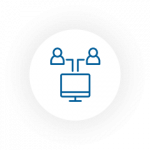 Provide clear, concise yet detailed information.
A means to share practical in-house examples of how we meet the regulations.
The modules were designed to work on a range of different mobile devices, so that content could be accessed and consumed on construction sites either for full training or refresher purposes.
Balfour Beatty colleagues have completed the training as of November 2021.
Balfour Beatty colleagues have completed the training as of November 2021.
Balfour Beatty colleagues have completed the training as of November 2021.
Hear what they have to say:
"I thought the e-learning training module was is one of the best that I have completed through the BB Academy. Testament to a well-structured course, with a good introduction, background and purpose coupled with some good (sometimes taxing) questions to check understanding throughout the sections and end assessment. I also felt the Duty Holder Roles and Responsibilities and Principles of Prevention sections were well laid out to aid ease of understanding. I liked the fact that links to BB Procedures were included under each of the headings re: Planning, Managing and Monitoring and that this was followed with some useful and informative case studies from across the SBU's. In summary, an enjoyable on-line course which I would like to see extended to an even wider audience."
Shaun Webber
Head of Health, Safety, Environment and Sustainability –
Balfour Beatty Rail
"I found the CDM e-Learning very valuable! The process for conducting the training was very user friendly and easy to navigate your way through, and doing so whilst at your own leisure. The content within was at a very high standard, very applicable to the business operations and most importantly very engaging throughout. Linking the content to BB processes/SSOW etc. was really useful. It was great to have questions as you progressed the course to ensure the content was understood and your knowledge on the subject was acceptable."
Lee Meredith – CMIOSH
HSES Manager,
Balfour Beatty Power –  Transmission & Distribution
"The training was very logical and informative and indeed interesting.  I really enjoyed this E-learning and overall have only good things to say." 
Ania Abbot
Senior Environment and Sustainability Manager- Balfour Beatty Rail
"The CDM eLearning provided me with an informative refresher into the regulations that aim to improve health and safety."
Rebekah Datt
Health, Safety and Environment Technician. UK Health, Safety, Environmental & Sustainability Team
HSES Business Partner, Balfour Beatty Power T&D
Working with Dynamic to create an innovative and bespoke package of training for our business has been both an enjoyable and useful experience. By working closely with the developer, we have achieved the objective, in just a few months.
This is the first time that I have been involved in developing a learning package, but it is great to see the result. Thank you to Dan and Syril for the creation of a professional product that our colleagues will benefit from.
How could the most creative elearning team in the world help you? Get in touch to talk through the challenges you have and how we can help. Send us a message and someone will call you back.